Aether meteorite stud single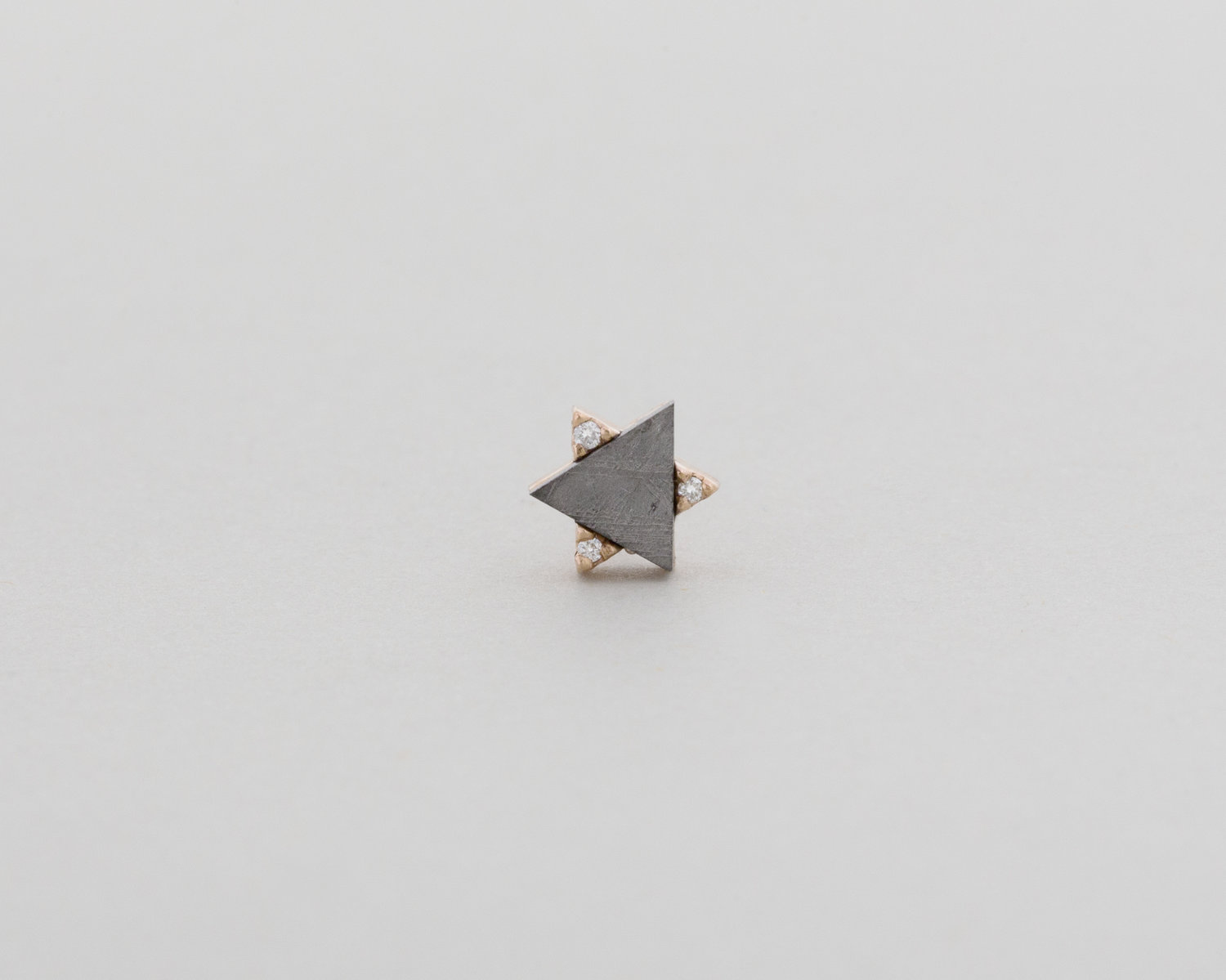 Aether meteorite stud single
The AETHER stud can be worn to protect, open the mind and balance the soul. It is the 5th element, meaning UNITY, BALANCE, ALL THAT IS.
An exceptional piece to gift or add to your collection that is simply out of this world.
Precious, hand cut meteorites (real stars from comets sourced in Europe) are surrounded by 3 handset diamonds of the highest quality. Choose between 14k yellow gold, rose gold or white gold. Just let us know which.
*Email us for a special discount if you are buying an Aristolean set or if you are buying to mark a special milestone.